If I said I had visited three Disneyland's you might think I was a huge Disney fan but that's not actually the case. I once went to Disneyland Tokyo when I lived in Japan a lifetime ago and enjoyed it though not sure I would have gone again as an adult. I then visited Disneyland Hong Kong as a birthday present to my eldest daughter when she was six years old. And of course I now live in Shanghai so at the request of both my daughters have been to Disneyland Shanghai three times - well it is only a subway ride away. And I've been to Disney Town twice, the free area outside Disneyland, which has the largest Disney store in the world and my favourite restaurant, the Cheesecake Factory. If you ever go watch out for the portion size. I had trouble finishing my main course even though I actually ordered from the appetiser menu.
This July we visited Disneyland on one of the the hottest days of the year which made it tough to stand in queues for long periods of time which is a basic requirement of visiting any Disneyland. Thankfully there are lots of indoor activities with air conditioning. And the Disney designers and psychologists have had decades to perfect ways of making the queuing process appear much shorter than it actually is - you always think you're just around the corner from your target ride only to find another bend with a long line ahead.

There's no point in reviewing Disneyland, either you've been to one or not. If you have you probably loved it even if you were not bought up on a diet of Disney. Once you step inside the gates (after quite a strict security check) you are transported into a magical land brought to life with streets and shops heavily designed on influences from a yesteryear that probably never existed.
If you have kids it's a no brainer, it's a fun filled day out with one fantastic event after another. A castle, princesses, Disney characters, rides, parades, shows and fireworks. Even as an adult it's hard not to get carried away by the unreal fun atmosphere that pervades every cobble stoned street, boat ride and street stall. You will definitely give them the memory of a lifetime - if they are not to young to remember - and if they are just make sure you bring your camera.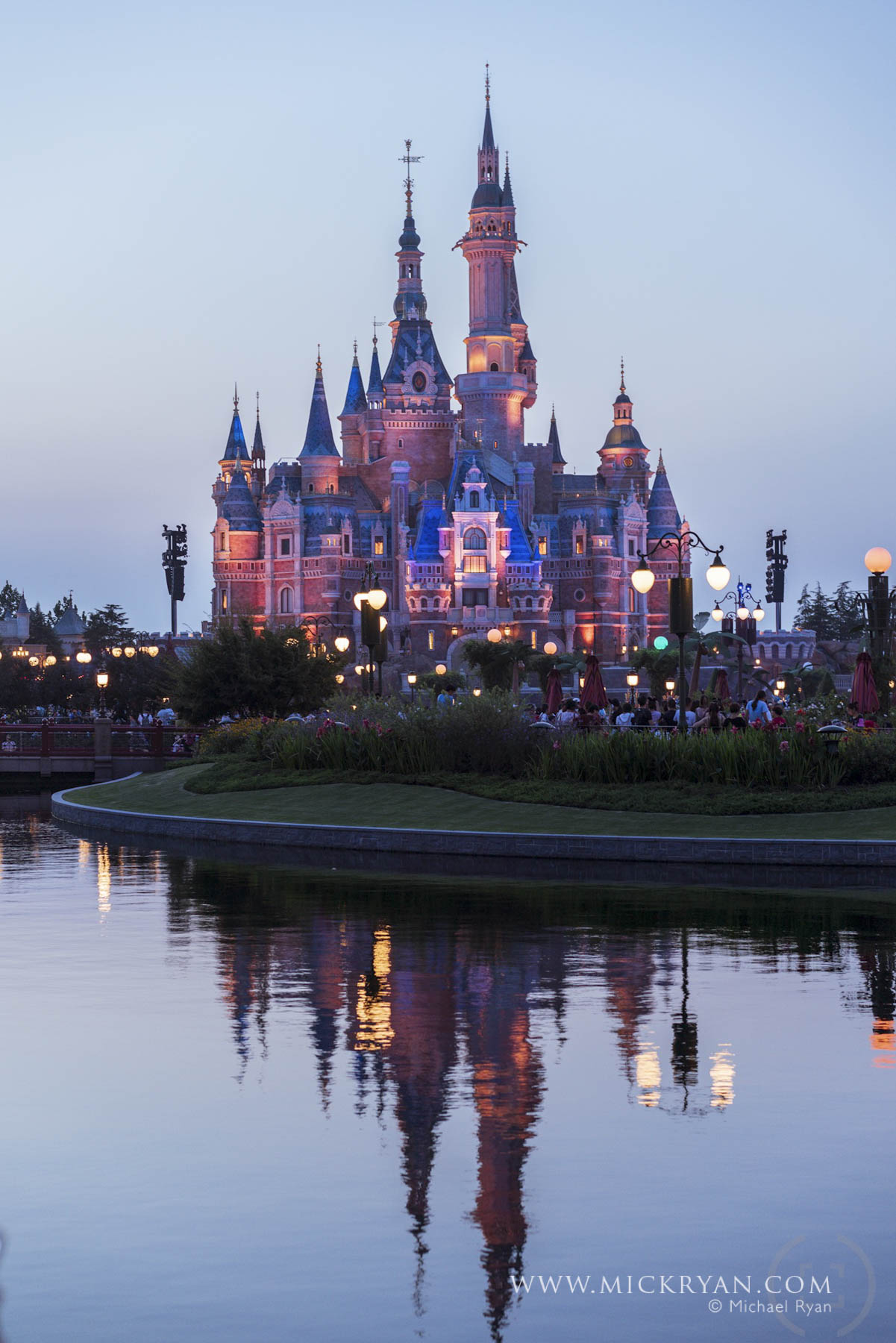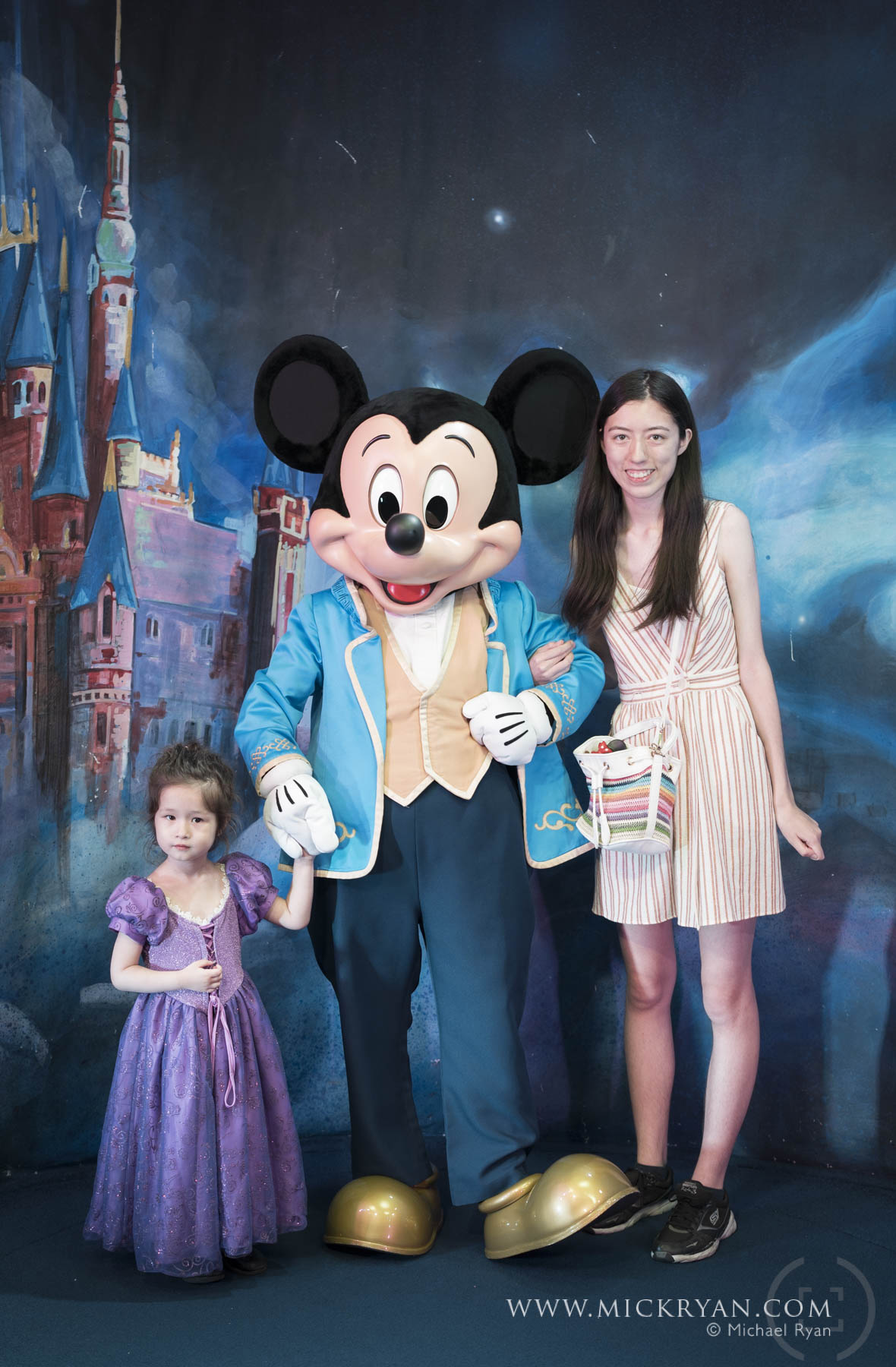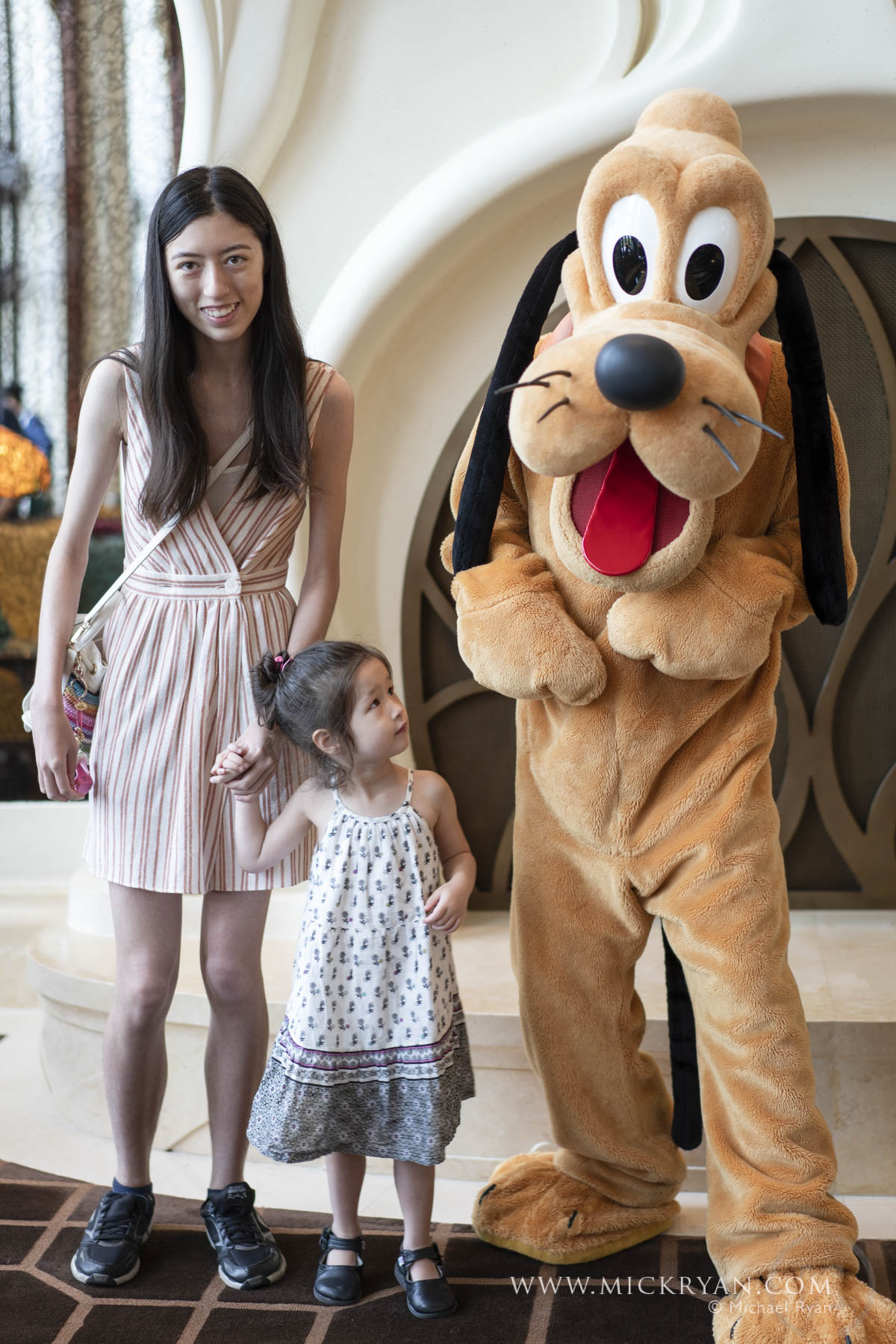 Unfortunatley no tripods are allowedl but I had to take a shot of the castle.